Rio
Regular price
$115.00 USD
Regular price
$106.00 USD
Sale price
$115.00 USD
Unit price
per
Sale
Sold out
Heads up: Sizes vary mostly in length since waist is fully adjustable. Make sure to check out our size guide below!
What's my size?
Share
If you love wearing vibrant colours RIO is for you. An eye-catcher for every occasion, this cheerful wrap pants will draw all eyes on you!
Our boavista wrap pants are very versatile: knot them in the front or in the back, wear them as high-waist, low waist or anything in between. This wrap pants will be your perfect piece for any occassion. 
Made in Portugal under ethical conditions using 100% TENCEL™ for a silky and cooling touch on your skin.
Sizing
We all know the nightmare of finding a pair of pants that fits, right? Too long, too short, too tight, too loose .. we've all been there!
That's why we created pants that are fully adjustable to your body type. You only need to choose the right length and off you go 🙌🏼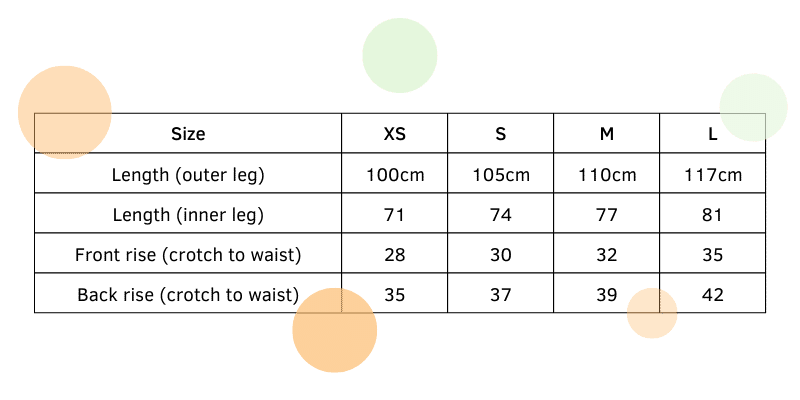 lovely
I love the pattern, makes me so happy. happy pants!!
toller Stoff
bin sehr happy mit meiner Boavista - der Stoff fühlt sich total weich an, fast wie Seide. das Design ist super, richtig schön sommerlich. Lieferung hat insgesamt eine Woche gedauert, bisschen länger als ich erwartet habe daher ein Stern Abzug. dafür kam die Hose sehr schön verpackt an, sogar mit einer handgeschriebenen Karte und einem Geschenk :) tolle Brand!
Ich fühle mich so wohl in meiner Boavista
die Hose fühlt sich so soft an und kneift nirgends. dadurch dass man sie selbst bindet kann man sie so hoch/ niedrig sowie eng/ locker wie man will tragen. richtig cool - endlich mal ne Hose die sich mir anpasst, nicht andersrum ;)
sehr schönes Design + Qualität
hab die Brand via Instagram entdeckt und war direkt schock-verliebt! so ein tolles Konzept! die Hosen finde ich auch mega - hab die Rio, da ich prints sehr gerne mag. die Hose ist sehr komfortabel und fällt richtig gut - hab schon viele Komplimente dafür bekommen. es haben sich sogar schon 2 meiner Freundinnen auch eine gekauft :D außerdem fand ich die persönliche Karte und den Scrunchie als Geschenk super süß. man merkt, dass sich da jemand wirklich Mühe gibt :-)
love it
really cool product - the fabric feels so soft on the skin and the fact that you can wear it two different ways makes it really versatile. I even wear them at home to chill :-D also they don't really wrinkle, which I found a pleasent surprise. great job team, good luck for your launch!
Shipping

Free shipping within the EU. For all other countries check our shipping policy
Let customers speak for us