Buenos Aires
Regular price
$115.00 USD
Regular price
$106.00 USD
Sale price
$115.00 USD
Unit price
per
Sale
Sold out
Heads up: Sizes vary mostly in length since waist is fully adjustable. Make sure to check out our size guide below!
What's my size?
Share
Taking its inspiration from Argentina, BUENOS AIRES is our tribute to the Italy of Latin America. Elegant yet cool, BUENOS AIRES will be your companion from dinner to dance.  
Our boavista wrap pants are very versatile: knot them in the front or in the back, wear them as high-waist, low waist or anything in between. This wrap pants will be your perfect piece for any occassion. 
Made in Portugal under ethical conditions using 100% TENCEL™ for a silky and cooling touch on your skin.
Sizing
We all know the nightmare of finding a pair of pants that fits, right? Too long, too short, too tight, too loose .. we've all been there!
That's why we created pants that are fully adjustable to your body type. You only need to choose the right length and off you go 🙌🏼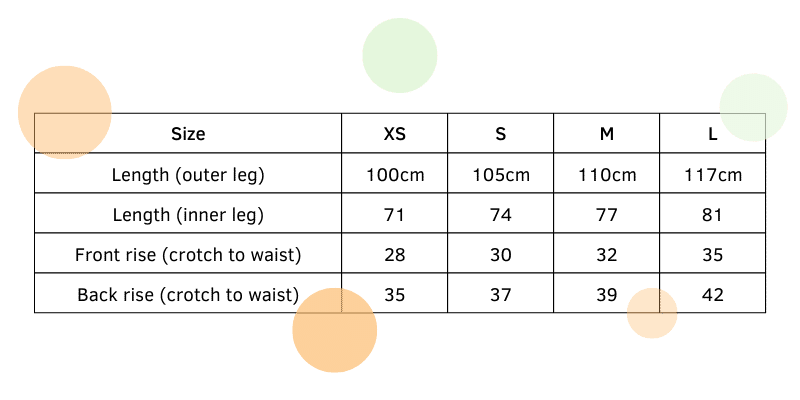 tolle Hose, Farbe anders als erwartet
hab die Brand auf Instagram entdeckt und war begeistert vom Konzept und dem tollen Design der Hose. hab mir eine Buenos Aires gekauft, die dann live doch etwas anders aussah als auf dem Foto - eher hellblau als grau. finde die Hose in live eigentlich noch schöner als auf den Fotos, vielleicht sollte man die mal austauschen? ;) Lieferung war schnell und das Paket sehr süß verpackt. toll!
great fit
Love how flowly the pants is and how perfect it fits because of the adjustable strap. Also nice you can wear it 2 ways! Color looks more vibrant in real life, so a little different than the photo
Schnitt und Quali top, Farbe anders als erwartet
vorab: die Hose ist wirklich sehr schön und hat ne gute Qualität. einzig die Farbe der Buenos Aires ist ein bisschen anders als auf dem Foto - hab sie mir bisschen mehr silber/ grau erwartet, ist allerdings definitiv hellblau. nicht tragisch, da ich die Farbe auch total schön und sommerlich finde, dachte nur ich teile mein Feedback hier bzgl. Farbe, ist ja vielleicht auch für andere relevant ;) ansonsten alles top! lieferung war schnell und das Paket kam wunderschön verpackt mit einem Geschenk und einer handschriftlichen Karte - das hab ich selten erlebt, danke boavista!
already my summer favourite
love this pants! it feels really comfortable, no matter how you wear it. the fabric is amaaaazing and the cut is really flattering in my opinion. its loose enough to be comfy but still fitted enough to look nice. super cool!
really nice & great quality
got it from my boyfriend as a gift. usually its a desaster when he gifts me clothes, but this one I really love! :D its very soft and does not wrinkle as much as other tencel pieces I have. also I love the story of the brand - women power! I already told my friends about it :)
Shipping

Free shipping within the EU. For all other countries check our shipping policy
Let customers speak for us