Amalfi
Regular price
$115.00 USD
Regular price
$106.00 USD
Sale price
$115.00 USD
Unit price
per
Sale
Sold out
Heads up: Sizes vary mostly in length since waist is fully adjustable. Make sure to check out our size guide below!
What's my size?
Share
Meet AMALFI, a cheerful tribute to one of our favorite corners in Europe. Juicy lemons meet mellow shades of blue for a everyday holiday-feeling. Embrace the dolce vita in our Amalfi print.
Our boavista wrap pants are very versatile: knot them in the front or in the back, wear them as high-waist, low waist or anything in between. This wrap pants will be your perfect piece for any occassion. 
Made in Portugal under ethical conditions using 100% TENCEL™ for a silky and cooling touch on your skin. 
Sizing
We all know the nightmare of finding a pair of pants that fits, right? Too long, too short, too tight, too loose .. we've all been there!
That's why we created pants that are fully adjustable to your body type. You only need to choose the right length and off you go 🙌🏼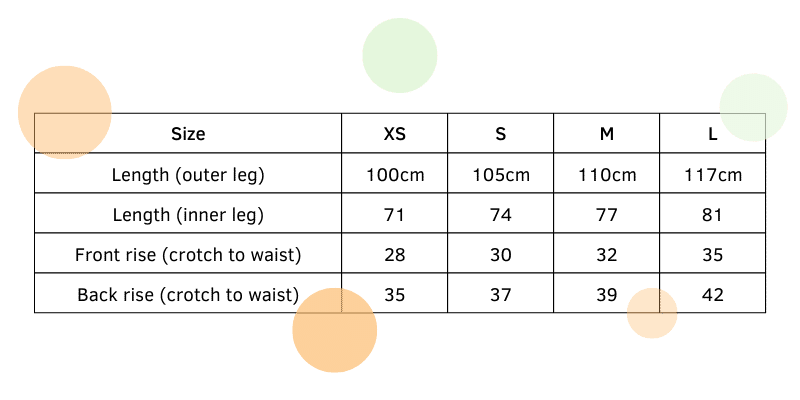 Definitely my go-to this summer
fell in love with this beautiful print since I looooooove Italy and especially the Amalfi coast. the cut and the fabric are amazing - really really comfy to wear, easy to combine, never wrinkles .. it's really my go-to piece this summer (and probably many more summers to come!). I also like the brand values & how they support women! really curious to see where you guys are heading with boavista :)
Cool pants
The pants fit so nice and are easy adjustable, so they fit really well :)
love the print!
I was really indecisive among the different prints (how cute is Tasmania?!?) and decided for Amalfi and I'm so happy about it! I love the combi of blue, green and yellow - it looks really summery and reminds me so much of my Italy holiday last year. also the pants feels amazing to wear and is so versatile. overall a really nice product. would definitely recommend!
super cute pants
I think the print really conveys the "amalfi" flair - I love the colours, they are so summery! also the quality of the product is stunnig - love that they used 100% tencel, really premium. looking forward to more boavista products hopefully coming soon :-)
Fashion has never been so comfy
I was attracted by the brand because of its premium sustainable material but also because of the social commitment for women support.. since I like the design I bought them, thinking I was also doing a good action. I was positively surprised when wearing them - they are super comfortable, soft, and they do not wrinkle! Definitely a great product
Shipping

Free shipping within the EU. For all other countries check our shipping policy
Let customers speak for us